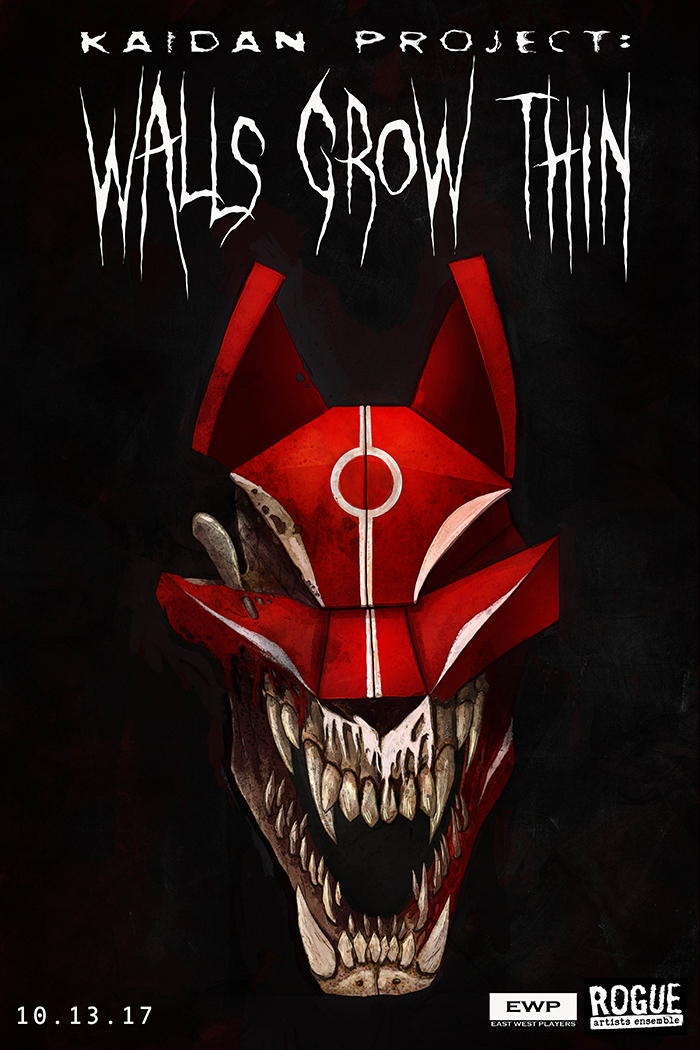 East West Players (Los Angeles, CA)
Rogue Artists Ensemble
Kaidan Project: Walls Grow Thin
October 5 to November 5, 2017
extended to November 19
WP's 52nd season commences with the world premiere of Kaidan Project: Walls Grow Thin, a special event presented in association with Rogue Artists Ensemble—a collective of multi-disciplinary artists that creates Hyper-theater, an innovative hybrid of theater traditions, puppetry, mask work, dance, music, and modern technology—with support from Venturous Theatre Fund of The Tides Foundation, the Jim Henson Foundation, the Japan Foundation, and the City of Los Angeles Department of Cultural Affairs. Written by Lisa Dring, Rosie Narasaki, and Chelsea Sutton with Rogue Artists Ensemble, and directed by Rogue's Artistic Director Sean T. Cawelti, Kaidan Project: Walls Grow Thin is a multi-sensory, site-specific experience refracting ancient Japanese ghost stories through a modern, multi-cultural lens, revealing the noise of our histories and the silences that haunt us. Performances run from October 5 – November 5, 2017 and will be staged at a secret Mid-City, six-story warehouse built in 1927, to be revealed after tickets have been purchased. More information at www.rogueartists.org.
---
Cort Theatre (Broadway)
M. Butterfly
by David Henry Hwang
October 7 to....
Broadway revival, directed by Julie Taymor and featuring Clive Owen.
---
The Public Theater (New York, NY)
Office Hour
by Julia Cho
October 17 to December 2, 2017
The play is about a teacher who has a meeting with a student who may or may not become a mass shooter. Neel Keller will direct.
---


East West Players (Los Angeles, CA)
Yohen
by Phillip Kan Gotanda
October 26 to November 19, 2017
EWP and The Robey Theatre Company—which explores, develops, and produces provocative plays written about the Global Black Experience—present the revival of Yohen, written by Philip Kan Gotanda, directed by The Robey's Producing Artistic Director Ben Guillory, and starring Danny Glover, with support from the S. Mark Taper Foundation. In Japanese pottery, the term "yohen" refers to unpredictable changes that take place in the kiln. James and Sumi Washington are an interracial couple struggling to maintain their 37-year marriage after James retires from the US Army. The dramatic change in routine prompts questions about life, love, and aging, as the couple attempts to repair what's broken and decide what is worth saving. Performances run from October 26 – November 19, 2017 at the David Henry Hwang Theater at the Union Center for the Arts at 120 Judge John Aiso Street, Los Angeles, CA 90012. More information at www.eastwestplayers.org and www.robeytheatrecompany.com.
---

Playwright's Arena (Los Angeles, CA)
Little Women (a multicultural transposition)
by Velina Hasu Houston
October 27 to November 20, 2017
Playwrights' Arena
presents the world premiere of

LITTLE WOMEN
[a multicultural transposition]

by Velina Hasu Houston
directed by Jon Lawrence Rivera

In 1949, Josephine Mayeda and her sisters Meg, Amy, and Beth are emerging in the midst of the history of Japanese Americans who found a place for themselves in Los Angeles African American neighborhoods after WWIIs forced incarceration camps.

STARRING: Jeremiah Caleb, Jennifer Chang, Nina Harada, Karen Huie, Rif Hutton, Ken Ivy, Jacqueline Misaye, Ken Narasaki, Rosie Narasaki, Sharon Omi and Peter Pasco

PRODUCER: Joan Marie Hurwit
DRAMATURG Adrian Centeno
SCENIC AND PROJECTION DESIGNER: Irene Choi
LIGHTING DESIGNER: Derek Jones
COSTUME DESIGNER: Mylette Nora
CASTING DIRECTOR: Raul Clayton Staggs
STAGE MANAGER: Flor San Roman

Preview: Thursday, October 26, 8 PM (SOLD OUT)
Opening: Friday, October 27, 8 PM (SOLD OUT)
Regular Run: Saturday 8 PM / Sunday 4 PM / Monday 8 PM
Closing: Monday, November 20, 8 PM

Chromolume Theatre
5429 Washington Blvd.
Los Angeles, CA 90016

$25 online / $30 at the door
For tickets go to:
www.playwrightsarena.org
---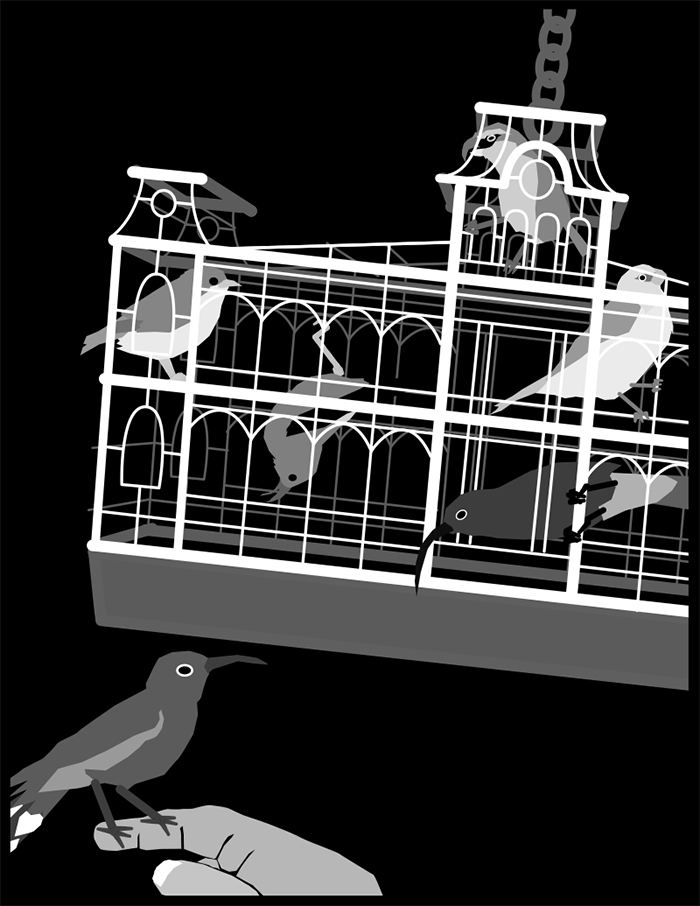 Kumu Kahua Theatre (Honolulu, HI)
The Wildbirds
A World Premiere By Eric Anderson
November 2 To December 3, 2016
Amos and Juliette Cooke had the best intentions. In 1839 Honolulu, the couple was deeply honored to be chosen to personally oversee the education of the children of the kings and queens of Hawai'i. But how does one enforce rigorous discipline on a sacred ali'i child? When is education a form of imperialism? Inspired by historical events, Wild Birds tells the story of intense cultural clashes, the effects of western education on the indigenous monarchy, and the ultimate disillusionment of a teacher.
See News story.
---
Think Tank Gallery (Los Angeles, CA)
Caught
by Christopher Chen
November 3 to December 10, 2017
---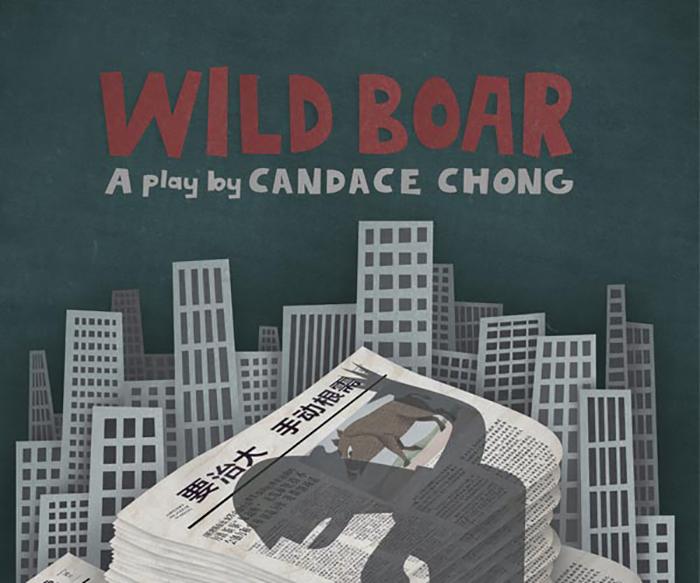 Silk Road Rising (Chicago, IL)
Wild Boar
by Candace Chong Mui Ngam
translated by David Henry Hwang, Joanna C. Lee and Ken Smith
November 9 to December 17, 2017
The play explores what happens when a controversial professor goes missing and his students seek to publicize the truth. Helen Young will direct.
---
Shunya (Houston, TX)
Jaffna Mangoes and Raj Against The Machine
by Vishakan Jeyakumar
November 18, 2017
A play reading
---
Yellow Earth (London, England)
Typhoon 2017
November 22 to 26, 20017
Plays by Lauren Yee, Susan Soon He Stanton, Lloyd Suh and more!
News story
---
Theater Mu (Minneapolis, MN)
A Very Asian Xmas Carol
November 25, 2017
A Very Asian Xmas is back! and you won't find your Grandpa's Dickens here.
This year Jasmine is chiming in the season with a narration of one of the world's most beloved holiday stories. Join us as Jasmine and Mu's amazing musical theater artists weave a tale of wonder and redemption mixed with a little Jasmine sparkle!
We're looking forward to a festive evening full of laughter, singing, and merry-making with you! Dress in your favorite holiday attire! Your ticket includes admission to the performance, appetizers and dessert.
---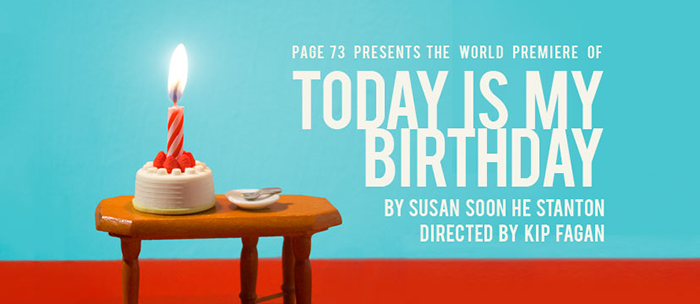 Page Seventy Three Productions (New York, NY)
Today is My Birthday
by Susan Soon He Stanton
November 28 through December 23, 2017
Emily, a would-be writer, retreats home to O'ahu after Manhattan finally gets the best of her. Trading one island for another doesn't help, though, and when she stumbles into a gig as an actor on a shock-jock radio dating show, she finds herself strangely determined to turn fantasy into reality. Told through a playful mixture of phone calls, voicemails, and live radio spots, TODAY IS MY BIRTHDAY is a comedy about loneliness in the age of connection.
---
Book It Theater (Seattle, WA)
Diana Wynne Jones's Howl's Moving Castle
with music and lyrics by Justin Huertas
November 29 to December 30, 2017
The fantasy follows a young woman who is transformed into an elderly one and must strike a deal with a demon to break the spell. Sara Porkalob will star.
---
The Wilbury Group (Providence, RI)
Churches
by Young Jean Lee
December, 2017
---
South Coast Repertory Theatre (Los Angeles, CA)
Sugar Plum Fairy
by Sandra Tsing Loh
December 3 to 24, 2017
In it, Loh recounts the story of when she was a preteen and the thing she wanted most was a role in her school's production of The Nutcracker. Bart DeLorenzo will direct.
---
Hang a Tale (New York, NY)
Sheen Center
Hold These Truths
by Jeanne Sakata
December 6 to 20, 2017
During World War II, Gordon Hirabayashi agonizes over the U.S. government's orders to forcibly remove and mass incarcerate all people of Japanese ancestry on the West Coast. As he fights to reconcile his country's betrayal with his passionate belief in the U.S. Constitution, Hirabayashi journeys toward a greater understanding of America's triumphs — and a confrontation with its failures.
---
Why Not Theatre
in association with fu-GEN (Toronto, Canada)
Godot Has Come
from Japan's Theatre Office Natori
in a one night presentation
at Factory Theatre
December 9, 2017
What would happen if Godot, the mysterious unseen character in Samuel Beckett's Waiting for Godot, actually turned up? A homage to Beckett, this comic – often slapstick – sequel is performed in Japanese with projected English translations. Written by renowned absurdist playwright Minoru Betsuyaku and directed by K. Kiyama, the production has toured Paris, Berlin, Dublin, Moscow, Montreal and is now making its Toronto premiere.

Tickets are PWYCA (pay-what-you-can-afford) with prices set at $10/20/40/70 and they go on sale soon!
---
Merrimack Repertory Theatre (Lowell, MA)
KNYUM
by Vicent Chum
January 10 to February 4, 2018
about a young man who is struggling to learn Khmer, the language of his family's home of Cambodia. KJ Sanchez will direct.
---
The Tank (New York, NY)
a World Premiere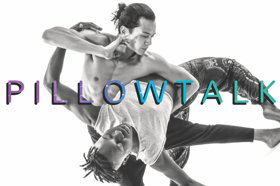 Pillowtalk
by Kyoung's Pacific Beat
written and directed by Kyoung H. Park
January 11 to 27, 2018
Set in Brooklyn 2017, PILLOWTALK brings to life one night in the lives of Sam and Buck, a recently married interracial couple. Through a formal exploration of theatrical naturalism and the codified gender norms of ballet's pas de deux, PILLOWTALK queers the intersections of race, gender, and class to challenge our assumptions of love and marriage. Confronting the backlash against marriage equality and #BlackLivesMatter, PILLOWTALK explores how liberation and oppression co-exist in our most intimate spaces, transforming social and cultural traditions into radical performances of change.
---
Washington Ensemble Theater (Seattle, WA)
Straight White Men
By Young Jean Lee
Directed by Sara Porkalob
January 12 to 29, 2018
The rightfully celebrated Young Jean Lee returns to Seattle with this new play about an old identity that's only beginning to be recognized as such: straight white maleness. As a result of women and people of color speaking up and speaking loudly about whiteness and maleness as an identity, "for the first time in history, straight white men are experiencing some of what everybody else has been experiencing all along, and unsurprisingly, they really don't like it," Lee says in that interview supra.
---
Long Wharf Theatre (New Haven, CT)
Office Hour
by Julia Cho
January 17 to February 11, 2018
about a professor who tries to understand what her troubled student is going through in his disturbing writings.
---
ArtsWest (Seattle, WA)
Peerless
By Jiehae Park
January 18 to February 11, 2018
---
Kumu Kahua Theatre (Honolulu, HI)
Living Room
A World Premiere By William Kahele
January 18 to February 18, 2018
Eli's family and friends are well-meaning, but they won't leave him alone as he wrestles with his troubled past and uncertain future. Millie, Rose, Fannie and Junior haunt Eli with their concerns until they nearly drive him crazy. Eli's indomitable sense of humor and a handsome stranger may be his saving grace in this comedy about the drama one local man faces alone in a crowded room.
---
Intersect Theatre (Philadelphia, PA)
Here Are Our Monsters
by A. Rey Pamatmat
January 19 to February 11, 2018
The play takes place in a post-marriage-equality America, and is about a gay man who proposes to his fiancé. Evren Odcikin will direct.
---
San Diego Repertory Theatre (San Diego, CA)
Vietgone
by Qui Nguyen
January 25 to February 18, 2018
---
Diversionary Theatre (San Francisco, CA)
The Cardboard Piano
by Hansol Jung
January 25 to February 25, 2018
about the daughter of an American missionary who travels to Northern Uganda and falls in love with a local teenage girl.
---
Vortex Repertory Company (Austin, TX)
893/Ya-ku-za
by Daria Miyako Marinelli
January 26 to February 10, 2018
bout a woman's bid to become the first female member of the infamous Japanese mafia. The show will be directed by kt shorb.
---
Denver Center for the Performing Arts (Denver, CO)
The Great Leap
by Lauren Yee
February 2 to March 11, 2018
When an American college basketball team travels to Beijing for an exhibition game in 1989, the drama on the court goes deeper than the strain between their countries. For two men with a past and one teen with a future, it's a chance to stake their moment in history and claim personal victories off the scoreboard. American coach Saul grapples with his relevance to the sport, Chinese coach Wen Chang must decide his role in his rapidly-changing country and Chinese American player Manford seeks a lost connection. Tensions rise right up to the final buzzer as history collides with the action in the stadium. Yee's "acute ear for contemporary speech" and a "devilishly keen satiric eye" (San Francisco Chronicle) creates an unexpected and touching story inspired by events in her own father's life.
---
AlterTheater (San Rafael, CA)
Br'er Peach
by Andrew Saito
February 5, 2018
A staged reading in partnership with the Lorraine Hansberry Theatre. Inspired by Saito's multicultural family and Japanese folklore, the play is about an elderly African-American couple who eat a Georgia peach and give birth to a Japanese boy. The reading will be presented at the African American Art & Culture Complex in San Francisco.
---
Olney Theatre Center (Olney, MD)
Everyman Theatre (Baltimore, MD)
Aubergine
by Julia Cho
February 7 to March 4, 2018
---
fu-GEN Theatre (Toronto, Canada) and
Hong Kong Exile
in association with
Theatre Conspiracy (Vancouver) &
The Theatre Centre (Toronto)
No Foreigners
February 7 to 17, 2018 at The Cultch (Vancover, BC)
February 21 to 25, 2018 at The Theatre Centre BMO Incubator (Toronto, Canada)
Shopping malls become a portal into surreal worlds that carry the nuanced stories of loss and resilience from the Chinese diaspora. This multimedia performance investigates malls as racialized spaces of cultural creation and clash where fashion, food, and commodity tether communities to a vital sense of home. A collaboration between ground-breaking Vancouver interdisciplinary super group Hong Kong Exile and Governor General's award-winning playwright David Yee of fu-GEN Theatre.
---
Berkeley Repertory Theatre (Berkeley, CA)
Office Hour
by Julia Cho
February 2018
---
Playwright's Realm (New York)
Hello, From the Children of Planet Earth
by Don Nguyen
February to March 2018
The show takes place on a spaceship, where a lesbian couple is trying to have a baby. Jade King Carroll will direct.
---
Seattle Children's Theatre (Seattle, WA)
Citizen 13559: The Journal of Ben Uchida
Adapted by Naomi Iizuka
Based on the Dear America series book by Barry Denenberg
Produced with special permission from Scholastic
February 8 to March 4, 2018
"I was born here. I'm from here. I'm American."
Witness the story of 12-year-old Ben Uchida, a Japanese-American boy whose life is changed forever following the World War II attack on Pearl Harbor. When the U.S. government forces Japanese-American citizens into internment camps, Ben and his family must face difficult truths about the idea of home. One young person's struggle to understand a society allowing mass discrimination against its citizens poses questions as urgent today as they were in the past.
---
Imagination Stage (Bethesda, MD)
The Princess and the Pauper—A Bollywood Tale
by Anu Yadav
with music by Ashwin Subramanian
February 10 to March 18, 2018
about two girls from India whose story mirrors Mark Twain's famous tale about a prince and a peasant boy who swap places.
---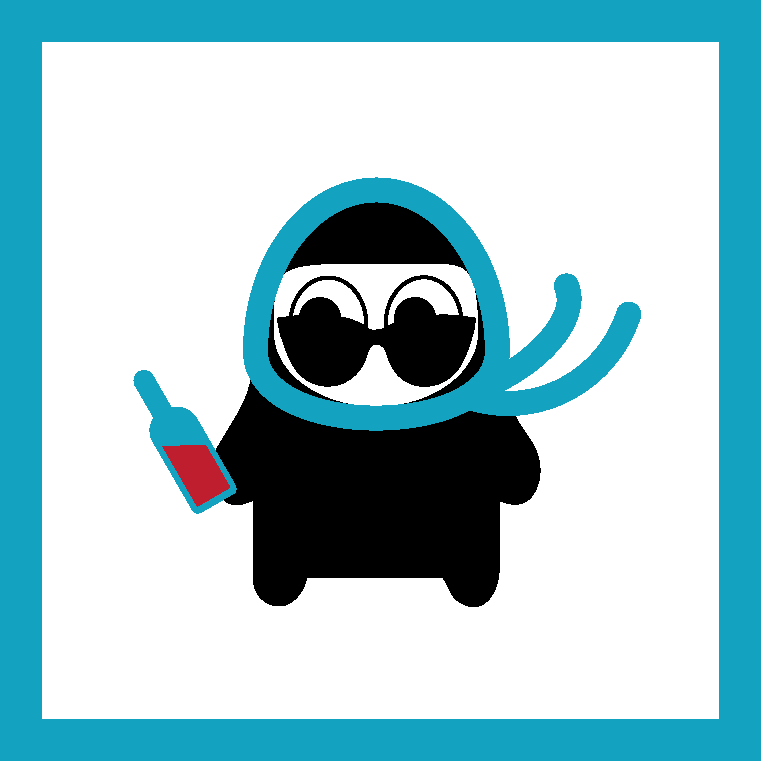 Mu Performing Arts (Minneapolis, MN)
Mixed Blood
Two Mile Hollow
by Leah Nanako Winkler
February 16 to March 4, 2018
The satire is about a wealthy white family, who reunites in the family's country house, where complicated secrets are revealed. Mu Performing Arts will coproduce the play and its artistic director Randy Reyes will direct.
---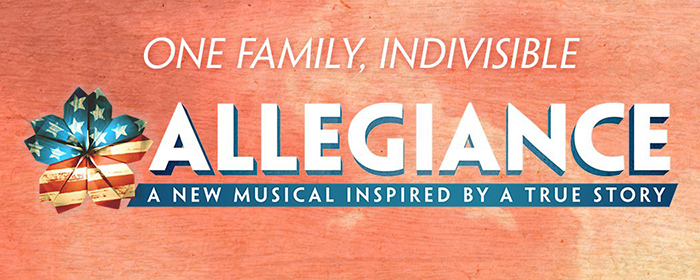 East West Players (Los Angeles, CA)
Japanese American Cultural & Community Center
Allegiance
Music and lyrics by Jay Kuo
Book by Marc Acito, Kuo, and Lorenzo Thione
February 21 to April 1, 2018
East West Players (EWP) and Japanese American Cultural & Community Center (JACCC) are pleased to announce the Los Angeles premiere of the Broadway musical Allegiance, which had its 2012 world premiere in a record-breaking engagement at the Old Globe Theatre in San Diego and played on Broadway from 2015-16 at The Shubert Organization's Longacre Theatre. Allegiance will be co-produced by EWP and JACCC by special arrangement with Sing Out, Louise! Productions and ATA, with performances at JACCC's Aratani Theatre in Los Angeles from February 21-April 1, 2018. Previews will run from February 21-25, with the Opening Night performance and reception on February 28.
---
Arena Stage (Washington, DC)
Hold These Truths
by Jeanne Sakata
February 23 to April 8, 2018
---
Humana Festival (Louisville, KY)
God Said This
by Leah Nanako Winkler
February 28 to April 8, 2018
directed by Morgan Gould. It is about a New Yorker who returns to her hometown in Lexington, Ky. as her mom is undergoing chemotherapy.
---
South Coast Repertory Theatre (Los Angeles, CA)
Cambodian Rock Band
by Lauren Yee
March 4 to 25, 2018
The play uses the music of real-life rock band Dengue Fever, to tell the story of the fallout from the Khmer Rouge.
---
Silk Road Rising (Chicago, IL)
Through the Elevated Line
by Novid Parsi
March 8 to April 15, 2018
A world premiere. The story is about a man who returns home to Chicago after being imprisoned in Iran for being gay. Carin Silkaitis will direct.
---
American Repertory Theatre (Cambridge, MA)
Dragon Lady
Sara Porkalob
March 2018
---
TheatreSquared (Fayatteville, AK)
Vietgone
by Qui Nguyen
March 14 to April 8, 2018
A modern twist on the All-American love story, Vietgone pulses with contemporary energy. It's the classic boy meets girl – except this boy and girl are refugees from the Vietnam War newly settled in a relocation camp in Fort Chaffee, Arkansas. Borrowing from up-to-the-minute popular culture to recreate the playwright's own parents' meeting, Vietgone ranges from hilarity to heart-wrenching drama, skipping through time and around the globe. Fresh from its acclaimed 2017 New York debut — and written by an Arkansas native — Vietgone presents a fresh theatrical take on one real family's history.
---
Everyman Theatre (Baltimore, MD)
Aubergine
by Julia Cho
March 14 to April 15, 2018
---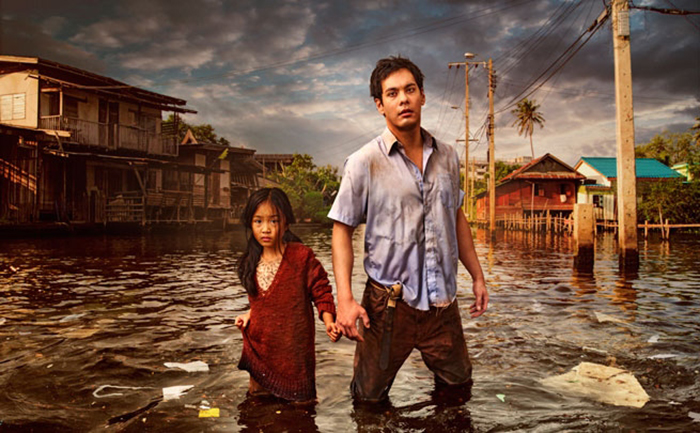 National Arts Centre (Ottawa, Ontario)
NAC English Theatre
carried away on the crest of a wave
March 21 to April 1, 2018
Born of a single cataclysmic afternoon, David Yee's stunning play tosses lives together and just as quickly pulls them apart – an apt metaphor for the massive tsunami that rolled across the Indian Ocean in 2004. Millions of lives were changed forever in a fury of water whose ripple effect gave rise to these far-reaching stories, extending from a Toronto shock-jock radio studio to the shores of Thailand. Winner of the 2015 Governor General's Literary Award for Drama and directed by Siminovitch Prize laureate Kim Collier, carried away on the crest of a wave shows that despite our differences, we are all connected through serendipity, loss and love.
---
Kumu Kahua Theatre (Honolulu, HI)
Demigods Anonymous
A World Premiere By Noa Helela
March 22 to April 22, 2018
Power is both a curse and a gift. As a modern demigod, Noe takes college courses, parties with her friends, and tries to stop herself from turning into a giant lizard. Her friend, Marcella, is dealing with her unwanted tendency to become a mountain lion; Blaine transforms into a shark when aggravated. These contemporary Kupua are like most people in their 20s... except for their ability to manifest ancient demigod powers and transform into animals...
---
Connecticut Repertory Theatre (Storrs, CT)
She Kills Monster
by Qui Nguyen,
March 22 to 31, 2018
---
Seattle Repertory Theatre (Seattle, WA)
The Great Leap
by Lauren Yee
co-world premiere
produced in association with Denver Center for the Performing Arts Theatre Company
March 23, 2018 to April 22, 2018
Leo K. Theatre
China, 1971. The Communist Cultural Revolution is in full swing. San Francisco, 1989. The city by the bay is on the brink of a cultural revolution of its own. The name of the game is BASKETBALL. Beijing University's Coach Wen Chang is the quiet, efficient Tim Duncan-esque Party supporter, and Manford is a young, sparky kid from SF's Chinatown, vertically challenged, yet graced with undeniable BALLER SKILL. As the story leaps back and forth in time, Wen Chang and Manford play the game, facing unimaginable CULTURAL BARRIERS and as they circle ever closer to one another, an undeniable truth is revealed: That sometimes there's more to life than MAKING THE SHOT.
---
Humana Festival (Louisville, KY)
we, the invisibles
by Susan Soon He Stanton
March 23 to April 8, 2018
directed by Dámaso Rodríguez. The play follows a playwright, working a survival job at a luxury hotel, who begins interviewing her fellow employees.
---
Humana Festival (Louisville, KY)
You Across from Me
by Jaclyn Backhaus, Dipika Guha, Brian Otaño and Jason Gray Platt
directed by Jessica Fisch
performed by the actors of the 2017-2018 Professional Training Company
commissioned by Actors Theatre of Louisville
March 23 – April 8
in the Bingham Theatre
We gather at tables on good days and bad, for ordinary rituals and once-in-a-lifetime encounters. But in polarizing times, what does it really mean to come to the table? Does it bring us together, or reveal just how far apart we truly are? With electric wit and fierce imagination, four writers explore this surprisingly complicated act, and the many ways we connect, confront and compromise.
---
Wilma Theatre (Philadelphia, PA)
Passage
by Christopher Chen
April 18 to May 13, 2018
The play is described as a fantasia on E.M. Forster's A Passage to India. Wilma artistic director Blanka Zizka will direct the HotHouse company.
---
Unicorn Theatre (Kansas City, MO)
Vietgone
by Qui Nguyen
April 18 to May 13, 2018
---
Mark Taper Forum (Los Angeles, CA)
Soft Power
book by David Henry Hwang
music by Jeanine Tesori
May 3 to June 10, 2018
Tony winner David Henry Hwang (M. Butterfly) riffs on a possible shift in relations between a rising China and the rest of the world in the decades to come in this world-premiere musical fable.
---
SpeakEasy Stage Company (Boston, MA)
Allegiance
book by Marc Acito, Jay Kuo, and Lorenzo Thione, and music and lyrics by Jay Kuo
May 4 to June 2, 2018
---
Interntional City Theatre (Long Beach, CA)
Cardboard Piano
by Hansol Jung
May 4 to 20, 2018
About the daughter of an American missionary and an Ugandan teenage girl who find love against the backdrop of Uganda's civil war.
---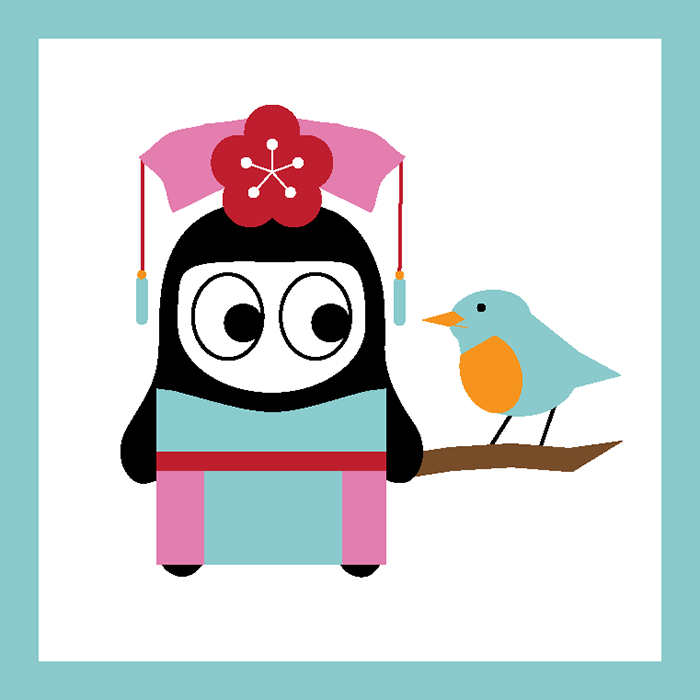 Theater Mu (Minneapolis, MN)
The Princess' Nightingale
by Damon Chua
May 2 to 19, 2017
A thrilling new adaptation of Hans Christian Andersen's "The Nightingale." In eighteenth century China, the prince and the princess of the dynasty embark on a magical competition to learn the wonders of their land. Will they be distracted by the glitter of royalty and fantastical entertainment or will they learn the lessons of the Nightingale and see the world with compassionate eyes?
---
City Theatre (Pittsburgh, PA)
Nomad Motel
by Carla Ching
May 12 to June 3, 2018
The not-so-sunny side of California is nothing new to Alix: she's bouncing between motel rooms taking care of her twin brothers for her mostly MIA mother. Her classmate Mason is a budding songwriter trying to keep off the radar of his missing father's Hong Kong mafia connections. Together, the savvy teens must learn to scrape by without giving up their dreams. This world premiere play by newcomer Carla Ching (Fear the Walking Dead, Netflix's I Love Dick) is a coming-of-age tale about making something out of nothing.
---
Silk Road Rising (Chicago, IL)
Hollow/Wave
written and performed by Anu Bhatt
May 17 to 27, 2018
A world premiere. The one-woman show explores Bhatt's journey as a South Asian actor working in Chicago. Barbara Zahora will direct.
---
Atlantic Theatre (New York, NY)
The Great Leap
by Lauren Yee
May 23 to June 17, 2018
---
Kumu Kahua Theatre (Honolulu, HI
Dead Of Night
By Edward Sakamoto
May 24 to June 17, 2018
Pre-statehood Honolulu, 1956: despite recently unionizing, Alex and his three best friends desperately struggle to provide for their families. Joined by a mainlander, the four local men decide to violently pressure their company's boss to meet the union's demands. When money is always the bottom line, can idealism and friendship ever win? Celebrated and ground-breaking, Edward Sakamoto's Dead of Night is a suspenseful thriller about economic reality and the death of idealism.
---
East West Players (Los Angeles, CA)
As We Babble On
by Nathan Ramos
May 31 to June 24, 2018
EWP's 52nd season closes with the world premiere of As We Babble On, presented in partnership with the Los Angeles LGBT Center and with support from the S. Mark Taper Foundation. Written by Nathan Ramos, winner of EWP's "2042: See Change" playwriting contest, As We Babble On explores the pursuit of success, its costs, and conquering the Swedish BIGBOX. Benji, a first-generation Asian American, struggles in New York City to find his voice as his writing career stalls. As the professional paths of his best friend Sheila and his half-sister Laura begin to blossom, he begins to unravel. As We Babble On explores what lengths we are willing to go to realize our dreams, whether morality is tied to upward mobility, and whether boxed wine and soda is an appropriate sangria recipe after the age of 24. Performances run from May 31 – June 24, 2018 at the David Henry Hwang Theater at the Union Center for the Arts at 120 Judge John Aiso Street, Los Angeles, CA 90012. More information at www.eastwestplayers.org and www.lalgbtcenter.org.
---
Marin Theatre Company (Mill Valley, CA)
Straight White Men
by Young Jean Lee
June 14 to July 8, 2018
---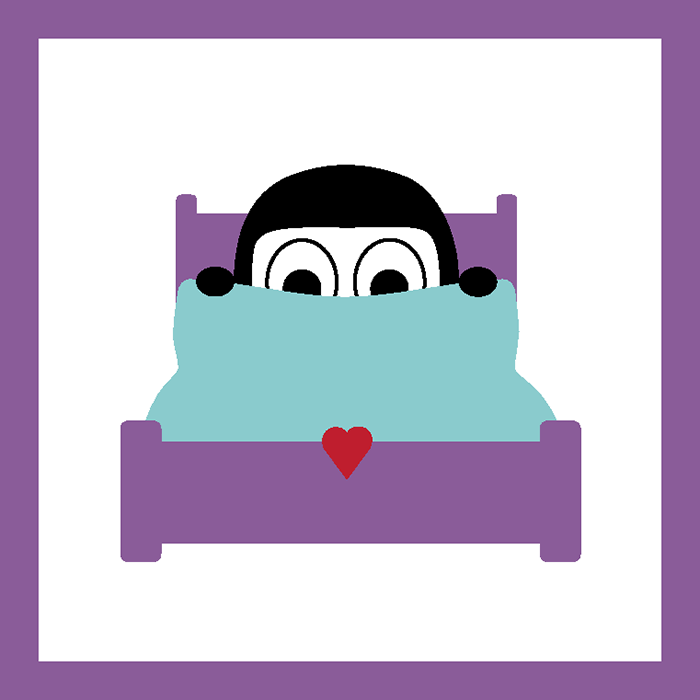 Theater Mu (Minneapolis, MN)
The Sex Show
by Sun Mee Chomet
June 15 to 24, 2017
Mu presents The Sex Show, a recipient of the 2017-18 Knight Arts Challenge Award. The edgy world premiere is a movement-theater piece produced and directed by Sun Mee Chomet, Mu veteran actor and playwright, in collaboration with phenomenal Twin Cities' Asian American artists. The show dives into the heart of stereotypes and sexuality, exploring Asian American identity in surprising and thought-provoking new ways. The play encourages community engagement through open and lively discussion of a taboo subject.
---
Silk Road Rising (Chicago, IL)
The New China Festival
curated by David Henry Hwang
July 2018
The event will feature readings of three plays translated from Chinese to English that focus on contemporary playwrights in China and Taiwan. Helen Young will serve as the festival's lead director.
---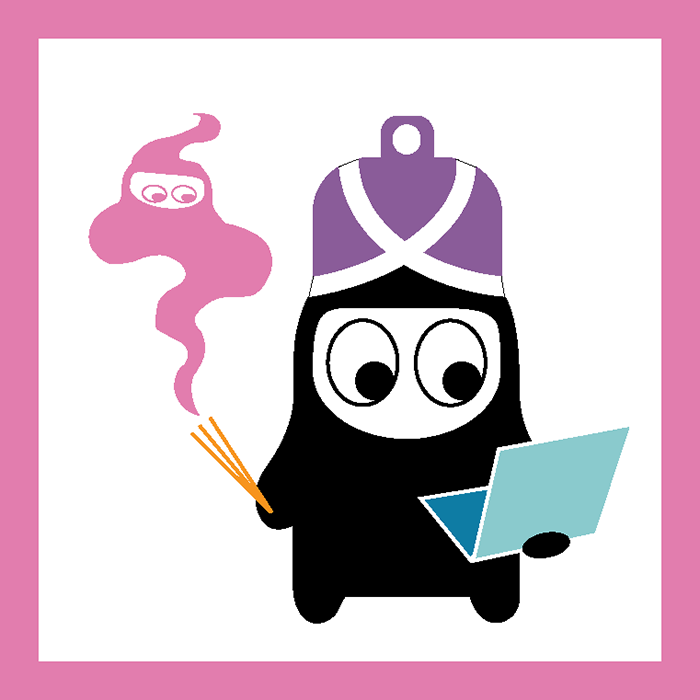 Theater Mu (Minneapolis, MN)
The Korean Drama Addict's Guide to Losing Your Virginity
by May Lee-Yang
July 27 to August 19, 2017
She's a Hmong personality coach addicted to Korean Dramas (soap operas with fantasy plot lines). He's the heir to a Korean manufacturing giant banished to the new Midwest office. Will she find a man before the magic hour of her 30th birthday? Will he buck tradition and embrace his musical dreams? Fantasy collides with reality in this romantic comedy about fate, cultural clashes, and the art of losing one's virginity.
---
Magic Theatre (San Francisco, CA)
The Gangster of Love
by Jessica Hagedorn
Summer 2018
An autobiographical tale of Hagedorn's immigration from Manila to San Francisco.
---
Interested in what's just happened in Asian American theatre?
Check the Recent Calendar archives!
---