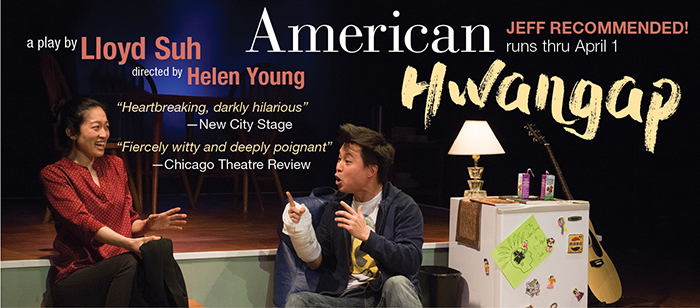 Halcyon Theatre
A Squared Theatre (Chicago, IL)
American Hwangap
by Lloyd Suh
February 24 thru April 1, 2017
---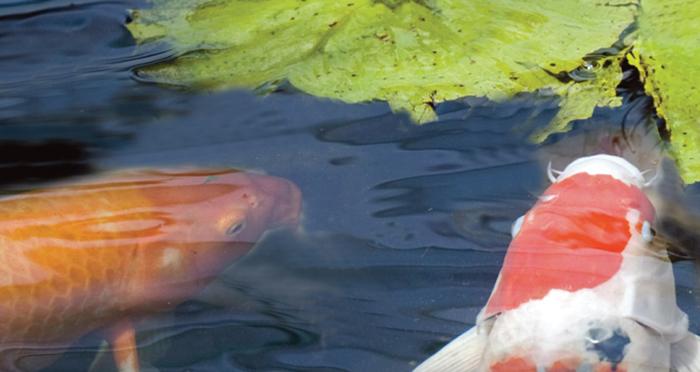 TheatreWorks Silicon Valley
Calligraphy
by Velina Hasu Houston
March 8 to April 2, 2017
East and West collide as biracial American Hiromi and Japanese free spirit Sayuri confront tradition, prejudice, and their heritage of filial duty in one final attempt to reunite their aging parents.
---
Crowded Fire Theatre (San Francisco, CA)
You For Me For You
by Mia Chung
March 9 to April 1, 2017
As they attempt to flee the Best Nation in the World, North Korean sisters Minhee and Junhee are torn apart at the border. Each must race across time and space to be together again—navigating the perilous Land of the Free and the treacherous terrain of personal belief.
---
Marin Theatre Company (Mill Valley, CA)
peerless
by Jihea Park
March 9 to April 2, 2017
Twin sisters "M" and "L" care about two things in this world: academic ambition, and each other. But when M's supposed shoo-in slot at a prestigious university is given to someone else, the sisters begin to strategize how to secure their success by any means necessary. Taking a page from a certain Scottish tragedy, the sisters' sinister scheming leads to bloody extracurricular activities that could take them to the top. Jiehae Park's new dark comedy is a savage satire on academia, teenagers and race, and made The Kilroys' 2015 List of the best new plays by female playwrights.
Fresh off a critically acclaimed World Premiere production at Yale Repertory in the 15-16 season, MTC is excited to bring this sinister twist on the Scottish Play to the West Coast under the direction of Margot Bordelon, who also directed the play's world premiere. Another of Park's plays, Hannah and the Dread Gazebo, won the Princess Grace Award, the Leah Ryan Prize, and landed on the first annual Kilroys List, and will receive its world premiere in March 2017 at the Oregon Shakespeare Festival.
---


History Theatre (St. Paul, MN)
The Paper Dreams of Harry Chin
by Jessica Huang
March 18 to April 7, 2018
A haunting, poetic journey of secrets, identity and family
1939. Follow the true story of Harry Chin, one of the many Chinese nationals who landed in the U.S. through a loophole in the Chinese Exclusion Act. Haunted by the ghosts of his past and provoked by the curiosity of his daughter, Harry is forced to confront his buried secrets. Through leaps of time and space, we experience the abhorrent conditions at Seattle Immigration Station, Harry's longing for the life he left in China, and the complications of love in a new land. Jessica Huang's powerful new drama explores the personal and political repercussions of making a group of people "illegal."
---
Lantern Theatre (Philadelphia, PA)
You for Me For You
by Mia Chung
March 25 to April 16, 2017
---
Kumu Kahua Theatre (Honolulu, HI)
Black Faggot and Puzzy – Two One-Act Plays
Hawai'i Premiere by Victor Rodger and Kiki
Directed by Taurie Kinoshita and Anapela Polataivao
March 30 to April 30, 2017
Clever and Rancorous Comedies
Through strong male and female voices, these poignant one-act plays allow you to eavesdrop on monologues and scenes that illustrate a broad spectrum of individuals experiencing homosexuality.
(No show Easter Sunday, April 16)
---
Center REPertory Company (Walnut Creek, CA)
Sisters Matsumoto
by Phillip Kan Gotanda
March 31 to April 29, 2017
---
Single Carrot Theatre (Baltimore, MD)
Samsara
by Lauren Yee
Spring 2017?
---
GENseng (Genesco, NY)
Mother In Another Language
by Taniya Hossain
March 30, 2017
---
Goodman Theatre (Chicago, IL)
King of the Yees
by Lauren Yee
March 31 to April 30, 2017
Mainstage world premiere
---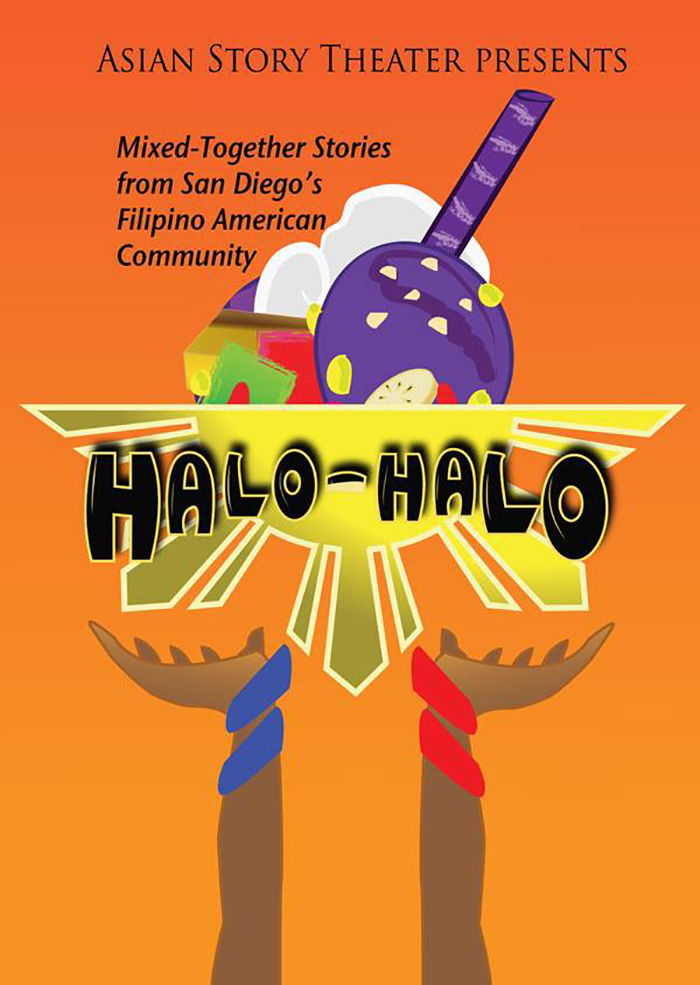 Asian Story Theatre (San Diego, CA)
Halo, Halo
March 310 to April 9, 2017
Based on historical research and personal interviews, Halo-Halo creates a moving and eye-openng window into our city. Filipino Americans will recognize themselves in stories that explore their culture and traditions, as well as their struggles and triumphs. And every audience will experience new insights, and discover common ground with this fascinating and fast-growing community.
Opening March 31, 2017 at the Lyceum Theatre.
For TICKETS, contact the Lyceum Theatre Box Office at 619/544-1000, or order online at LyceumEvents.org
---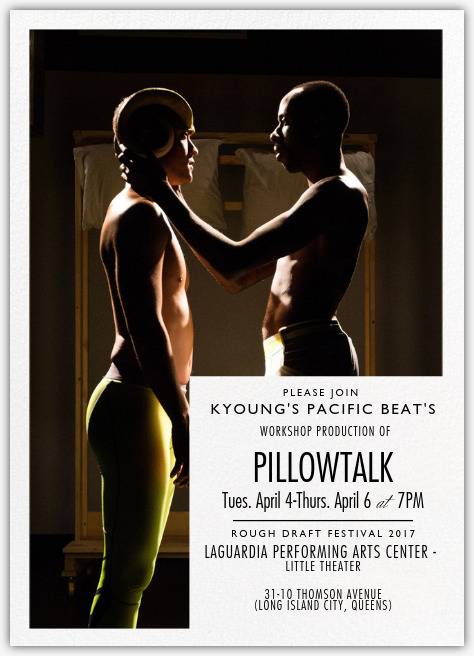 ---
Classic Stage Company (New York, NY)
Pacific Overtures
Stephen Sondheim and John Weidman
April 6 to May 31, 2017
Featuring George Takei, Ann Harada and other Asian American stage luminaries.
More info here!
---
The Public Theatre (New York, NY)
Wild Goose Dreams
by Hansol Jung
April 6 to 15, 2017
Wild Goose Dreams is a new play by Hansol Jung (Among the Dead). Minsung is a "goose father," a South Korean man whose wife and daughter have moved to the United States for a better life. Deeply lonely, he escapes onto the internet and meets Nanhee, a young defector forced to leave her family behind in North Korea. Amidst the endless noise of the modern world, where likes and shares have taken the place of love and touch, Minsung and Nanhee try their best to be real for each other. But after a lifetime of division and separation, is connection possible?
---


Seattle Repertory Theatre (Seattle, WA)
Here Lies Love
Concept and Lyrics by David Byrne
Music by David Byrne and Fatboy Slim
Additional Music by Tom Gandey and J Pardo
Choreographed by Annie-B Parson
Directed by Alex Timbers
April 7, 2017 to May 28 , 2017
Here's where Byrne and Fatboy Slim come in. "Love" is a sort of Philippines-set "Evita," an immersive pop opera telling the story of the shoe-loving Imelda Marcos, wife of dictator Ferdinand Marcos. In the Public Theater production on Broadway, the audience helped move furniture and served as citizens and protesters amid techno beats. Alex Timbers will direct; this will be produced with American Conservatory Theatre.
---
Mixed Blood Theatre (Minneapolis, MN)
Vietgone
by Qui Nguyen
April 10 to April 30, 2017
---

Sound Theatre (Seattle, WA)
Nadeshiko
by Keiko Green
April 13 to May 7, 2016
Directed by Kaytlin McIntyre
Presented in Collaboration with Seattle's Umbrella Project
- A world premiere from one of Seattle's preeminent theatre artists, Keiko Green, Nadeshiko tells the stories of two generations of Asian women who are reclaiming their power from idealized perceptions of beauty.
---

Victory Gardens Theatre (Chicago, IL)
Queen
by Madhuri Shekhar
April 14 to May 14, 2017
PhD candidates Sanam and Ariel have spent the better part of the last decade exhaustively researching vanishing bee populations across the globe. Just as these close friends are about to publish a career-defining paper, Sanam stumbles upon an error in their calculations, which could cause catastrophic damage to their reputations, careers, and friendship. Now, Sanam is confronted with an impossible choice: look the other way or stand by her principles and accept the consequences? Queen by Madhuri Shekar and directed by Joanie Schultz (Cocked, The Whale) returns to Victory Gardens Theater after enthralling audiences last summer at the 2015 IGNITION Festival of New Plays.
Winner: Edgerton Foundation New Play Award
---
South Coast Repertory Theatre (Los Angeles, CA)
Yoga Play
World Premiere
by Dipika Guha
directed by Crispin Whittell
dramaturg, John Glore
April 19 to 30, 2017
In the Nicholas Studio
Joan has been hired to stabilize Jojomon, a yoga apparel giant, after its CEO is brought down by a fat-shaming scandal. But just as she finds her stride, more trouble surfaces and sales plummet. Joan comes up with a plan so risky that it could make or break the company and her career—and what it requires from her CFO, Raj, is far beyond the call of duty. This sharp comedy asks what it takes to find your own authenticity in a world determined to sell enlightenment.
---
Queens Theatre (Queens, NY)
Queens Theatre's 2017 New American Voices Spring Reading Series
June is The First Fall
by Yilong Liu
Saturday, April 22, 2017 at 8pm
Inspired by a portrait of Afong Moy, the first female Chinese immigrant to the United States, this play explores love, loss, and the power of our memories. When a breakup brings back a painful past, a Chinese American gay man returns home to Hawaii, where he must confront his sister, his father, and himself about a dark family history that reopens old wounds.
---
South Coast Repertory Theatre (Los Angeles, CA)
Cambodian Rock Band
by Lauren Yee
with music by Dengue Fever
directed by May Adrales
dramaturgy byAndy Knight
Sunday, April 23, 2017
At 10:30 a.m., on the Segerstrom Stage
In 1978, Chum fled Cambodia and narrowly escaped the murderous Khmer Rouge regime. Thirty years later, he returns in search of his wayward daughter and is forced to finally face the music. A play with horror, humor, pathos … and songs by the best unknown rock band in Cambodia!
---
Company One (Boston, MA)
Peerless
by Jiehae Park
April 27 to May 28, 2017
The play is a dark comedy about a pair of high school twins who are determined to get into their dream school at any cost. Steven Bogart will direct. And the show will be mounted at the Boston Public Library's Central Library.
---
East West Players (Los Angeles, CA)
Next to Normal
music by Tom Kitt
book and lyrics to Brian Yorkey
May 11 to June 11, 2017
EWP is proud to announce that they will be presenting the Pulitzer and Tony Award winning musical "Next to Normal" with music by Tom Kitt ("American Idiot") and book and lyrics by Brian Yorkey ("If/Then")! "Next to Normal" will take place of the previously announced "Gypsy," which will be moving to a future season.
---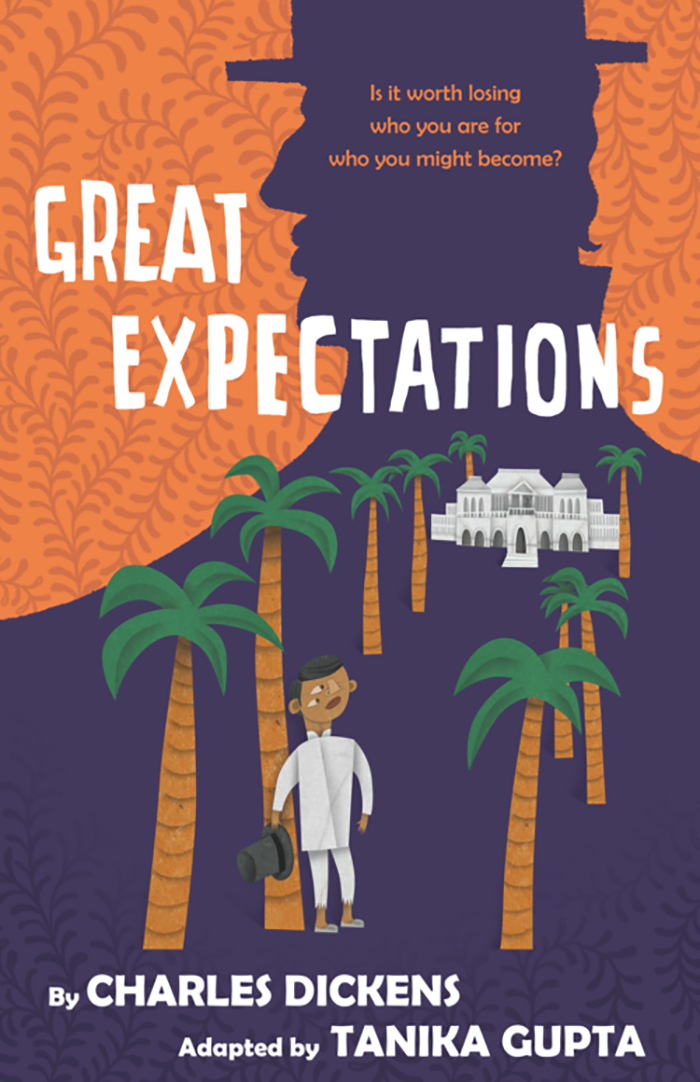 Silk Road Rising (Chicago, IL)
Great Expectations
Written By Charles Dickens
Adapted By Tanika Gupta
Co-Directed By Lavina Jadhwani & Nick Sandys
May 11 to July 2, 2017
Dickens' beloved tale of aspiration, intrigue, and romance is thrillingly transplanted to a colonized India by award-winning British Bengali playwright Tanika Gupta. When Indian orphan Pip receives a mysterious inheritance, he must choose between his humble rural life and the city life of an English "gentleman." In a vibrant clash of cultures, classes, and conscience, Gupta's brilliant adaptation expands Dickens' enduring question: Is it worth losing who you are for who you might become?
---
Mu Performing Arts (St. Paul, MN)
Charles Francis Chan Jr.'s Exotic Oriental Murder Mystery
by Lloyd Suh
May 12 to May 28, 2017
1967: a new political identity called Asian American emerges and a young literary hippie named Frank essays an inscrutable Chinese detective. A harmless sing-song orientalist minstrel show that ENDS IN A GROTESQUE CARNIVAL OF MURDER!!!
At once both comedic and political, Lloyd Suh's play within a play delves into the history and politics of yellowface with a keen eye, dark humor, and a sharp wit. The New York Times calls the show "a metatheatrical polemic about the way Asian-Americans have been characterized and caricatured in popular culture." Charles Francis Chan Jr.'s Exotic Oriental Murder Mystery was featured in the 2016 New Eyes Festival at The Playwrights Center, and we are pleased to add Lloyd's show to our 25th Anniversary Season.
Join us at Guthrie Theater's Dowling Studio as we stage this exciting work as part of the Level Nine Initiative!
---
Queens Theatre (Queens, NY)
Queens Theatre's 2017 New American Voices Spring Reading Series
song of summer
by Lauren Yee
May 13, 2017
When Robbie goes AWOL on the eve of the biggest concert of his life, his producer tracks the pop star down at his former piano teacher's home. But what is he in search of and will he find it? A new play about the danger of success and the impossibility of family.
---
Theatre Diaspora (Portland, OR)
Washer/Dryer
by Nandita Shenoy
May 14, 2017
Staged reading of Nandita Shenoy's romantic comedy.
---
Pasadena Playhouse (Pasadena, CA)
East West Players
Hold These Truths
by Jeanne Sakata
May 30 to June 25, 2017
---
Kumu Kahua Theatre (Honolulu, HI)
Uncle's Regularly Scheduled Garage Party is CANCELLED Tonight!
World Premiere by Lee Cataluna
Directed by Harry Wong III
June 1 to July 2, 2017
Neighborhood Montage Comedy
Uncle's regularly scheduled garage party is cancelled for the first time in -- ever! The usual attendees show up and process their shock over the cancellation-- while they eat, drink, talk story and play music. The old friends spend the evening telling stories, laughing and sharing food. But it's not a party, because Uncle's regularly scheduled garage party is CANCELLED!
---
Shotgun Players (Berkeley, CA)
Brownsville song (b-side for tray)
by Kimber Lee
June 15 through July 9, 2017
---
Center Theatre Group (Culver City, CA)
King of the Yees
by Lauren Yee
July 9 through August 6, 2017
The 2016-2017 season at the Kirk Douglas Theatre concludes with the world premiere production of Lauren Yee's bitingly funny and heartbreakingly honest new play, King of the Yees. Directed by Joshua Kahan Brody and produced in association with Goodman Theatre, Yee's hilarious romp through her own history runs July 9 through August 6, 2017. The opening is set for July 16.
For nearly 20 years, playwright Lauren Yee's father Larry has been a driving force in the Yee Family Association, a seemingly obsolescent Chinese American men's club formed 150 years ago in the wake of the Gold Rush. But when her father goes missing, Lauren must plunge into the rabbit hole of San Francisco's Chinatown and confront a world both foreign and familiar. King of the Yees is a joyride across cultural, national and familial borders that explores what it means to truly be a Yee.
---
TheatreWorks Silicon Valley (Silicon Valley, CA)
The Four Immigrants: An American Musical Manga
Book, music and lyrics by Min Kahng
July 12 to August 6, 2017
The musical, based on Henry Yoshitaka Kiyama's "Manga Yonin Shosei," follows four Japanese immigrants living in San Francisco during the turn of the century. Leslie Martinson will direct.
---
Mu Performing Arts (St. Paul, MN)
Immigrant Journey Project
by Masanari Kawahara
August 4 to 20, 2017
Created by artist Masanari Kawahara, the project explores the 21st-century immigrant experience using puppetry, movement, and masks. Community members will be joined by Mu actors who will play cameo roles and serve as mentors for the newly trained performers.
---
ACT (Seattle, WA)
King of the Yees
by Lauren Yee
September 8 to October 1, 2017
---
Eugenie Chan Theatre Projects and 6NewPlays (San Francisco, CA)
Madame Ho
by Eugenie Chan
October 5 to 22, 2017 and October 28 to 29, 2017
---
Theatre Diaspora (Portland, OR)
The Brothers Paranormal
by Prince Gomolvilas
October 20, 21 and 22, 2017
Staged reading.
---
Artist Repertory Theatre (Portland, OR)
Caught
by Christopher Chen
Winter 2017/18
Ripped from today's headlines and breaking the theatrical mold, CAUGHT presents a sly philosophical puzzle that investigates the murky intersections of fact and fiction in the crafting of art … and news.
Timely, One-of-a-Kind Drama
2015 Barrymore Award for Best New Play
…an ingenious, beguiling play…" Lily Janiak, San Francisco Chronicle
Dramatist Guild's 2017 Lanford Wilson Award
---
Crowded Fire Theatre (San Francisco, CA)
A Tale of Autumn
by Christopher Chen
September 14 to October 7, 2017
Inspired by Shakespeare's Richard III and Macbeth, along with popular "quest-for-power" TV shows Game of Thrones and House of Cards, this new collaboration with Crowded Fire Playwright In Residence Christopher Chen is a modern day fable about the psychology of a one-time altruistic corporation whose seemingly benign tactics destroy a community over time.
---
La Jolla Playhouse (San Diego, CA)
Wild Goose Dreams
by Hansol Jung
September/October, 2017
A world premiere! This is about a North Korean defector who starts an online romance with a South Korean father. Leigh Silverman will direct.
---
The Wilbury Group (Providence, RI)
Churches
by Young Jean Lee
December, 2017
---
San Diego Repertory Theatre (San Diego, CA)
Vietgone
by Qui Nguyen
January 25 to February 18, 2018
---
Olney Theatre Center (Olney, MD)
Everyman Theatre (Baltimore, MD)
Aubergine
by Julia Cho
February 7 to March 4, 2018
---
Berkeley Repertory Theatre (Berkeley, CA)
Office Hour
by Julia Cho
February 2018
---
Arena Stage (Washington, DC)
Hold These Truths
by Jeanne Sakata
February 23 to April 8, 2018
---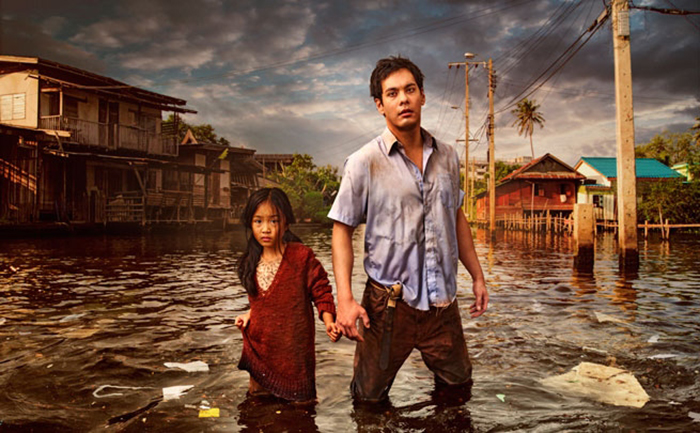 National Arts Centre (Ottawa, Ontario)
NAC English Theatre
carried away on the crest of a wave
March 21 to April 1, 2018
Born of a single cataclysmic afternoon, David Yee's stunning play tosses lives together and just as quickly pulls them apart – an apt metaphor for the massive tsunami that rolled across the Indian Ocean in 2004. Millions of lives were changed forever in a fury of water whose ripple effect gave rise to these far-reaching stories, extending from a Toronto shock-jock radio studio to the shores of Thailand. Winner of the 2015 Governor General's Literary Award for Drama and directed by Siminovitch Prize laureate Kim Collier, carried away on the crest of a wave shows that despite our differences, we are all connected through serendipity, loss and love.
---
Wilma Theatre (Philadelphia, PA)
Passage
by Christopher Chen
April 18 to May 13, 2018
The play is described as a fantasia on E.M. Forster's A Passage to India. Wilma artistic director Blanka Zizka will direct the HotHouse company.
---
Mark Taper Forum (Los Angeles, CA)
Soft Power
book by David Henry Hwang
music by Jeanine Tesori
May 3 to June 10, 2018
Tony winner David Henry Hwang (M. Butterfly) riffs on a possible shift in relations between a rising China and the rest of the world in the decades to come in this world-premiere musical fable.
---
Marin Theatre Company (Mill Valley, CA)
Straight White Men
by Young Jean Lee
June 14 to July 8, 2018
---
Interested in what's just happened in Asian American theatre?
Check the Recent Calendar archives!
---