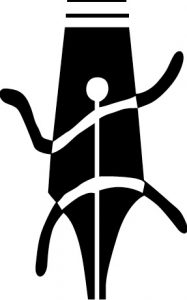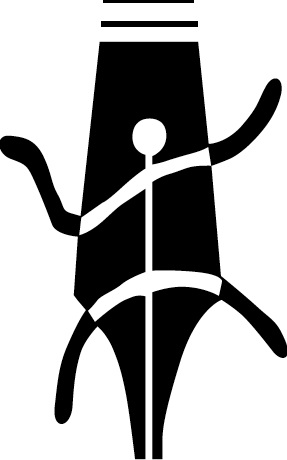 A New Troika Supports Art in Downtown Honolulu

HONOLULU, HI— The accounting firm, Spire Hawai'i LLP has joined forces with two anchors of art in Chinatown: Kumu Kahua Theatre and The ARTS at Marks Garage.  Spire's professional team is working with both organizations individually – and as partners in Chinatown – to quantify their value within the business community to enable select businesses to qualify return on an investment in art centers downtown.
"Our passion to help the Arts at Mark's and Kumu Kahua Theater arose out of our interests in utilizing our internal skillsets to help local businesses and organizations flourish" says Kimberly S. Lau, Manager at Spire.  "We believe it is part of our civic duty to help organizations like these."
Donna Blanchard, Managing Director of Kumu Kahua Theatre, serves on the steering committee of Kōkua.org, an organization that exists to bring together for profit and non-profit entitles for the betterment of our community.  She approached Kōkua.org visionary, Evan Leong in October, when she began a partnership with The ARTS at Marks Garage that helped to stabilize the foundering non-profit after the loss of two large grants.  Evan suggested that Spire become involved to offer their business acumen to the new team.
"Kimberly Lau reached out to me to see how Spire could better use their resources to help community organizations at the same time that Donna Blanchard asked for help with the Arts. It was an easy introduction and in hindsight, was a perfect match," said Evan Leong.
Kumu Kahua Theatre's unique productions of "theatre of place" are all written by and/or about people in Hawai'i; they have premiered more than 200 plays by local artists.
"We're in the business of telling the stories of people in Hawai'i," says Kumu Kahua Theatre's Managing Director, Donna Blanchard.  "This is our opportunity to write a really great new story in Honolulu and assure that Kumu Kahua Theatre is here for many generations to come, along with a diverse, thriving arts community.  The current economic climate demands that we engage in meaningful, communally beneficial partnerships.  We are elated to do that and very grateful that so many individuals and organizations recognize our essential value and want to join us!  We'll all benefit from the synergy we're creating."
The ARTS at Marks Garage houses a free, dynamic art gallery, performance space, an incubator for burgeoning arts organizations and event management downtown.
"This has been such an amazing experience," says ARTS at Marks Garage Executive Director, Rich Richardson.  "Donna swung open the doors to support, which has been a tipping point for the turnaround of Marks.  Now we're becoming the talk of the town.  From Spire I am hearing prestigious business leaders articulate the value of the arts as fonts of creativity and innovation that distinguish our society from a village. How refreshing is that?!  Plus they have taken on the tough task of bookkeeping for our rather complex non-profit, and outfitted us with the financial tools to take next year by storm."
Spire is a professional accounting firm committed to a business culture that puts employees first and provides a fresh, holistic approach to conducting business and supporting the community.
"There are many companies in Hawai'i who contribute their time and resources to community service. We believe we needed to take it one step further and imbed it into the very fabric of our company. We believe community service does not only help others, it also helps our people grow professionally by affording them exposure to other types of issues," states Rodney Lee, EVP at Spire Hawai'i LLP. "It's a win-win situation. We help others succeed, and by doing so we help our people become stronger at what they do.  Ultimately, the reward for everyone is knowing that they contributed to positive change."
Newly branded and preparing for office relocation to be completed in January, Spire has already created a sponsorship presentation for The ARTS at Marks Garage, and is working on the same for Kumu Kahua Theatre.  All three organizations are working together to ensure a thriving downtown environment.
Kaiser Permanente and Charisma Industries also support both Kumu Kahua Theatre and The ARTS at Marks Garage.
Kumu Kahua productions are supported in part by The Hawai'i State Foundation on Culture and Arts through appropriations from the Legislature of the State of Hawai'i and by the National Endowment for the Arts. Also paid for in part by the taxpayers of the City & County of Honolulu; the Mayor's Office of Culture and the Arts; The Hawai'i Tourism Authority, McInerny Foundation (Bank of Hawaii, Trustee); Hawaiian Electric Industries (HEI) Charitable Foundation, The Atherton Foundation and Hawaiian Electric Company; The Star-Advertiser and other foundations, businesses and patrons.
The ARTS at Marks Garage is supported in part by Kumu Kahua Theatre – presenting world-class theatre by and about Hawai'i's people in the heart of downtown Honolulu, Spire Hawai'i, Kaiser Permanente, Hawai'i State Foundation on Culture and Arts, Colliers International, Hawai'i Community Foundation, O'io Fund, Kona Brewing Company and 1001 Friends.