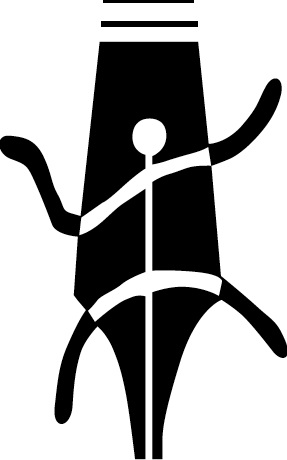 WHAT: 1-Act Play Workshop Taught by Tali Ariav
WHERE: Red Lotus Hawai'i, 2357 Beretania St #B
WHEN: Consecutive Saturdays, October 8 – November 19, 2016, 1-4pm
COST: $120
INFO and REGISTRATION: 808-536-4222, KumuKahuaTheatreOM@gmail.com
HONOLULU, HI— Kumu Kahua Theatre is proud to announce they will be producing a playwriting course, taught by Tali Ariav.  This is an in-depth workshop for writers who want to create and develop a dynamic original new script over a journey of seven weeks.  The workshop will follow the stages of development of new work: dreaming, sharing, struggling, revising and producing.
The primary focus of this workshop is the writing of an original one-act play; which will be the final project.  All workshop participants will present their plays during the final session of the workshop.
Through take-home writing exercises, acting assignments, physical movement and meditation, as well as examination of existing, original productions and texts, participants will learn new skills and immediately put them to work through the written and spoken word.  Along with the process of giving and receiving constructive feedback in a group setting, each writer will take his or her writing to a new level of complexity, theatricality and meaning.
Tali Ariav is an adjunct professor at the Hawaii Pacific University and taught Playwriting and Acting at the University of Guam. She earned two Masters of Fine Arts degrees, in Literary Translation and in Playwriting, from the Playwriting Workshop at the University of Iowa. She was born and raised in Israel; she speaks, writes and reads English, Hebrew and Arabic. Tali was one of the founding members of Orto-Da, an award-winning street theatre group. Their 1999 performance of "Meta-Rabin," an original, collaboratively written and performed street theatre work, won First Prize at the Akko Theatre Festival in Israel, followed by earning First Prize for Street Theatre at the Chalon dans la Rue Festival in Chalon, France. In Guam Tali was a guest host for several sessions of a political radio show, "Beyond the Fence," on Guam's Public Radio station, KPRG. Her guest sessions focused on local artistic issues in Guam. In the spring of 2016, Tali was an invited guest playwright at Fordham University. She has specific interests in advancing political theatre and the voice of the indigenous playwright–in Tali's case, the voices of maturing playwrights in the Western Pacific.
The workshop is designed for 10-15 writers of all ages from 18 to 120.
Weekly Workshops will take place every Saturday (from October 8- November 12, 2016) from 1pm-4pm.   The cost is $120 per student.
Experienced and beginning writers and actors alike are welcome and invited to sign up.
This workshop will be hosted by Reiko Ho and Red Lotus Hawai'i, Located at 2357 S Beretania St #B.  This is the corner of Beretania and Isenberg, above India Market.  Street parking is readily available along Mo'ili'ili Park, as well as behind the building (entrance off Isenberg) and on Coyne St, behind Teddy's Burgers and JCCH.
For more information and to register, contact Kumu Kahua Theatre at 808-536-4222 or email KumuKahuaTheatreOM@gmail.com.
Kumu Kahua productions are supported in part by The Hawai'i State Foundation on Culture and Arts through appropriations from the Legislature of the State of Hawai'i and by the National Endowment for the Arts. Also paid for in part The Hawai'i Tourism Authority, The Hawai'i Community Foundation, McInerny Foundation (Bank of Hawai'i, Trustee); Hawaiian Electric Industries (HEI) Charitable Foundation, The Atherton Foundation and Hawaiian Electric Company; The Star-Advertiser and other foundations, businesses and patrons.