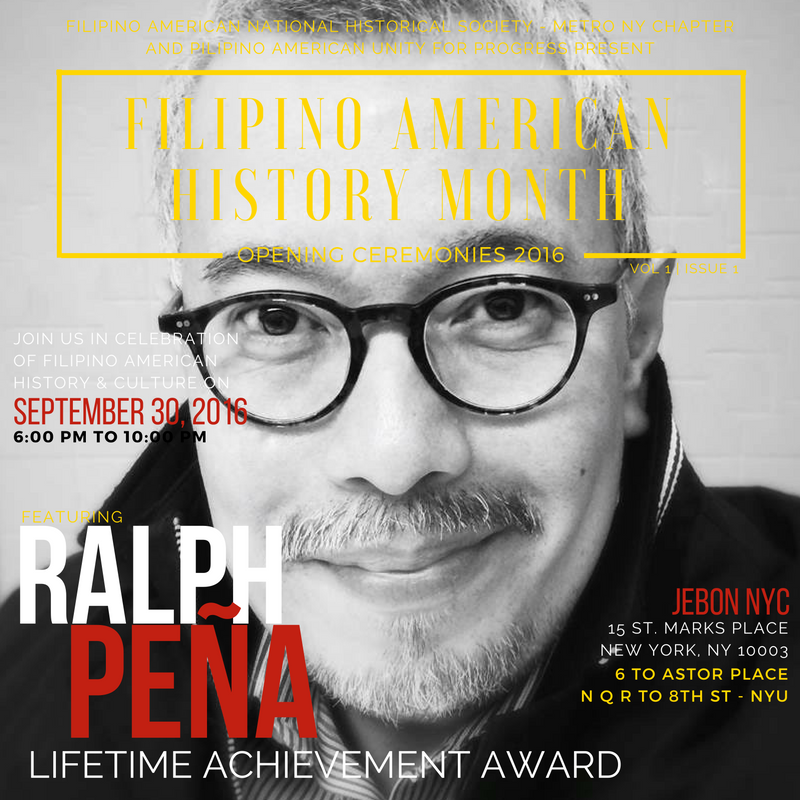 Filipino American National Historical Society presents Ralph B. Peña with the FANHS Lifetime Achievement Award at the Filipino American History Month Opening/Community Awards on September 30th!
Ralph Peña is a founding member and the current Producing Artistic Director of Ma-Yi Theater Company, a leading professional Off-Broadway theater based in New York City focused on developing and producing new works by Asian American playwrights. Ralph is the recipient of an Obie Award for his work on The Romance of Magno Rubio, and is a member of The Ensemble Studio Theater, and The Ma-Yi Writers Lab.
Please join us in celebration of our incredible Filipino American community on Friday, September 30th from 6-10pm at Jebon NYC!