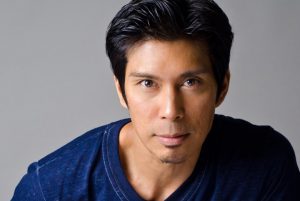 From the family on Facebook:
"It is with great sadness and a heavy heart to advise you of the passing of artist, Keo Woolford. The multi-hyphenate, multi-disciplinarian talent suffered a severe stroke on Friday, Nov. 25, 2016. He passed away this afternoon.
"As a writer, director, actor, and newly appointed Kumu Hula of Kumu Hula Robert Cazimero's Halau Na Kamalei o Lililehua, he is most known for his successful one-man show, "I-LAND," which was the inspiration for his indie blockbuster, "The Haumana." With a long career that has taken him to London as the King in "The King & I," and around the world as a member of popular Hawaii boy-band, "Brownskin," and everywhere else in between, he is a talent and extraordinary human being that will be missed.
"We kindly ask to give the family their privacy."
Update: