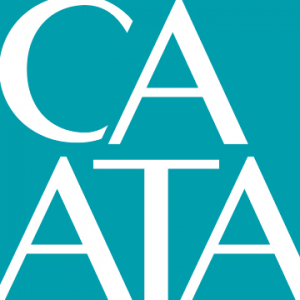 Response followed swiftly from across the theatrical spectrum to the yellowface and whitewashing on the St. Louis stage.
Leadership of the Consortium of Asian American Theaters and Artists (CAATA) lead the demonstration at the Muny in St. Louis. In addition, they issued a statement explaining their reasoning and proposing alternatives that center previously unheard communities; in particular, CAATA points to events and stories that originate in the Asian American, Native American and Latinx communities.
Other Theaters of Color prepared a statement read at a session titled "How We Move Forward" on Saturday, June 16th at the TCG Conference regarding the Friday, June 15th performance of Jerome Robbins' Broadway at the St. Louis Municipal Opera Theatre (The MUNY). The transcript was created in only a few hours by artistic leaders of color from across the country in response to the production.
At Change.org, white theater leaders have considered the events in St. Louis and elsewhere and have published a petition to end the use of casting white actors to play characters of color, like Tuptin in The King and I and Maria in West Side Story. Such leaders as Chad Bauman, Managing Director, Milwaukee Repertory Theater,  Michael Barker, Managing Director, Westport Country Playhouse and  Kevin Moore Managing Director, Actors Theatre of Louisville have signed it.