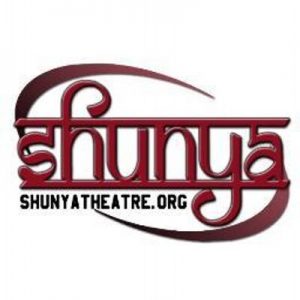 Shunya Returns With Two Productions
Houston' Shunya Theatre returns to active production after a hiatus of two years. In a recent letter to its supporters, the theatre writes:
Shunya has been regularly producing plays for and about the South Asian American community in Houston since our founding in 2002.
From the beginning, we focused on providing a voice to the South Asian American experience. Made up of volunteer theater enthusiasts, our productions have provided an opportunity for artists in the community to showcase their talents. By hosting our plays in the city's arts districts and always performing in English, we sought to serve as a bridge between Houston's South Asian community and Houston's art community.
As many of you may have noticed, we have not produced a play since 2017. Up until then, Shunya had been on a magical 15 year run. But in 2017, Hurricane Harvey struck during our production of The Waiting Room. Our run of the show was cut in half. We were able to cover our expenses, but for the first time in our history, we did not have enough money to plan our next show.
You can read about the impact of the hurricane on our production and others like us in this article:
https://howlround.com/when-disaster-strikes
Over the years, Houston has rebuilt, and it is now time for Shunya to step back on the stage.
With that we are announcing our 2020 Season:
Silence! the Court is in Session by Vijay Tendulkar
April – May 2020
Guards of the Taj by Rajiv Joseph
October – November 2020
Of course, announcing our season does not immediately clear up our budget shortfall. With the productions set as a goal, we are simultaneously launching a fund raising campaign with the goal of raising $10,000 by March 2020 to be able to successfully fund the first show. We've also set intermediary milestones between now and then to make sure that we are on track and pursuing these productions responsibly. To move forward with auditions in the new year, we must raise the first $2500 by the end of this month.
For everyone who has attended our productions in the past, supported us with your donations, or just believes that Houston's rich theater scene needs a South Asian American voice, we need your help to rebuild and revive the troupe.
As the year comes to a close, please consider supporting us with a tax-deductible charitable donation. In the coming months, you will see further communications and activity regarding auditions, rehearsals, and fund raisers. There will be many opportunities to get involved and be a part of the Shunya family. In the meantime, please help us get this campaign started with an end of the year donation.
With gratitude,
Soham Mehta, Founder and Board President
Sanjay Mediwala, Managing Director and Board Member
Usha Ganju, Board Member
Amit Patel, Board Member
Surender Talwar, Board Member
Ninaad Vaidya, Board Member
Sriram Vengalathur, Board Member
Find more ways to support Shunya and our 2020 season at https://shunyatheatre.org/support/