57th Season Leads off with Pulitzer Prize Finalis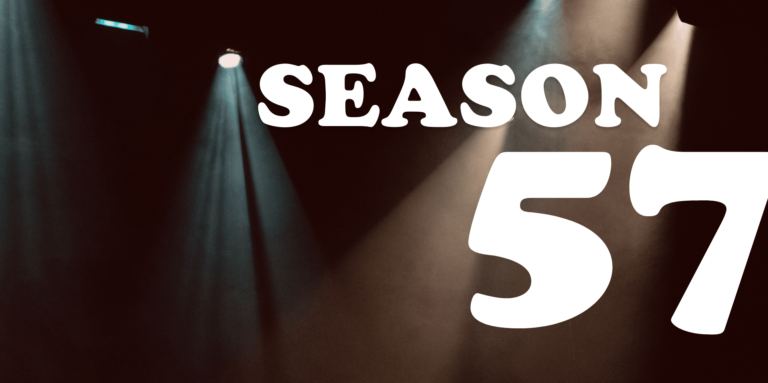 A visionary season from East West Players—the premiere Asian American theater.
"A season that inspires us to envision a bold new world while still reflecting on that which we leave behind."

– EWP Producing Artistic Director Snehal Desai
KRISTINA WONG, SWEATSHOP OVERLORD
Written & Performed by Kristina Wong
Directed by Chay Yew
A Co-Production with Center Theatre Group
February 12-March 12, 2023
Opening Night February 15, 2023
On day three of the COVID-19 pandemic, Kristina Wong began sewing masks out of old bed sheets and bra straps on her Hello Kitty sewing machine. Before long, she was leading the Auntie Sewing Squad, a work-from-home sweatshop of hundreds of volunteers fixing the U.S. public health care system while in quarantine. It was a feminist care utopia forming in the midst of crisis—or possibly a mutual aid doomsday cult. This Drama Desk, Outer Critics Circle, and Lortel Award-winning Pulitzer Finalist invites the audience in on 2022 EWP Visionary Award Winner Kristina Wong's work building community in isolation, while reflecting on what we've been through and imagining what we want to become. Presented at the Kirk Douglas Theatre.
ON THIS SIDE OF THE WORLD
Music & Lyrics by Paulo K Tiról
Created with & Directed by Noam Shapiro
A World Premiere Musical
May 11-June 4, 2023
Opening Night May 14, 2023
A woman flies from the Philippines to America with a one-way ticket and a suitcase full of stories collected from immigrants who came before her—tales of overseas workers, young lovers, and gossipy church ladies; snapshots of undocumented immigrants, millennial princesses and first-generation Americans. Suspended above the ocean, she replays these stories in her mind as she searches for the courage to embrace her future. This soaring world premiere musical gives voices to Filipino immigrants navigating old lives and new beginnings, eight-thousand miles from home.
SPRING AWAKENING
Book & Lyrics by Steven Sater
Music by Duncan Sheik
Based on the Play by Frank Wedekind
October 26-November 29, 2023
Opening Night October 29, 2023
The revolutionary Tony Award winning best musical that took the world by storm. In 1891 Germany, repressed, adolescent students stumble into adulthood as clumsily as they do into each other's arms. With obstinate parents unwilling to guide them, young Melchior and Wendla explore their desires for each other, while Melchior's dear friend Moritz fumbles dangerously through his own coming-of-age. This generation-defining musical is a rock anthem to all the "guilty ones," poignantly exploring the dark, passionate, and twisting journey from adolescence to adulthood.