Mona Moriya a Veteran Arts Administrator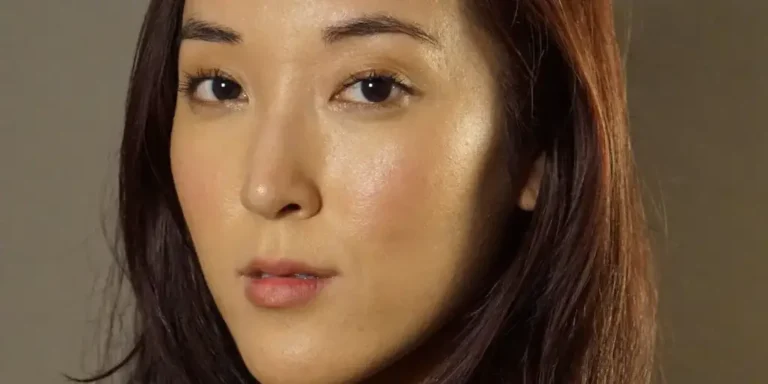 NAATCO has appointed Mona Moriya in the newly created position of Managing Producer. Mona joins Katigbak and Peter Kim (Creative Producer), and will be in charge of general operating and program administration as well as supporting NAATCO's work in a producorial capacity.
"NAATCO has been growing steadily in the past decade and with our newest initiative, the NAATCO National Partnership Project, it was evident that Peter and I needed someone who would help us as we expand our work nationally. Mona impressed us with her work as Marketing Manager and Payroll Coordinator on our recent production of Hansol Jung's modern verse translation of Romeo and Juliet. Her clarity, incisiveness, intelligence, purpose, patience, and vision rest on a bedrock of good humor and generosity and I feel NAATCO now has a terrific triumvirate to forge ahead," said Ms. Katigbak.
"I am incredibly thrilled to be joining NAATCO as their Managing Producer. I've deeply admired and looked up to NAATCO and their artists for many years and to be able to work alongside Mia and Peter is an honor. NAATCO has been a pioneer in AAPI theatre, paving the way for myself and my community to tell our nuanced stories. It is important now, more than ever, to uplift and celebrate our diverse communities and I hope to do so in my new role at NAATCO," added Ms. Moriya.
Mona Moriya is a producer, arts administrator, and actor from Los Angeles, based in NYC. She began her arts administration career as a Global Exchange Apprentice at The Lark. She then served as the General Management Associate at The Playwrights Realm where she started their monthly values discussion with Executive Director Roberta Pereria as a means for the staff to hold themselves accountable to the organization's values. Mona has also served as the Administrative Associate at Broadway Advocacy Coalition, Finance Manager at The Lark, and Marketing Associate at Pipeline Theatre Company.
Mona Moriya was a personal assistant to producer, actor, and director Kathy Najimy and assisted her on Hocus Pocus 2, and assistant directed on creative projects that included Real.Life.Stories at the Makers Conference starring actors Amber Tamblyn, Gabourey Sidibe, and Mary McCormack  and Impossible to Love starring artist Amyra León at Joe's Pub at The Public Theater. Mona was most recently NAATCO's Marketing Manager and Payroll Coordinator for their production of Hansol Jung's modern adaptation of Romeo & Juliet. Some of her performing credits include "Law & Order: SVU," national commercials, and she has worked with The Flea, New York Theatre Workshop, and others. Mona received her BFA from Emerson College and was a producer for The 24 Hour Plays: Nationals, 2019 cohort.
NAATCO was founded in 1989 by Mia Katigbak and Richard Eng to assert the presence and significance of Asian American theatre in the United States, demonstrating its vital contributions to the fabric of American culture. NAATCO puts into service its total commitment to Asian American theatre artists to more accurately represent onstage the multi- and inter-cultural dynamics of our society. By doing so, they demonstrate a rich tapestry of cultural difference bound by the American experience.
The enrichment accrues to each different culture as well as to America as a whole. NAATCO was the recipient of the Obies' Ross Wetzsteon Award, the Lucille Lortel Award from the League of Professional Theatre Women for their work "highlighting the multi- and intercultural dynamics of our society" and the Rosetta LeNoire Award from Actors' Equity Association in recognition of its contribution toward increasing diversity and non-traditional casting in American theatre. NAATCO was nominated for a Drama Desk Award for Outstanding Revival of a Play, as well as Outstanding Costume Design for a Play for their acclaimed production of Henry VI: Shakespeare's Trilogy in Two Parts.
Additionally, NAATCO Actor-Manager and Co-Founder Mia Katigbak was honored in 2019 by a Special Drama Desk Award: "the backbone of the Off-Broadway scene, we acclaim her for her performances this season in Henry VI: Shakespeare's Trilogy in Two Parts, The Trial of the Catonsville Nine, Peace for Mary Frances and Recent Alien Abductions. This award also recognizes her vital presence as the artistic director of NAATCO and her sustained excellence as a performer and mentor."
Peter Kim is NAATCO's Creative Producer. For the company, he has produced Out of Time at The Public Theater, Caryl Churchill's What If If Only, Henry VI: Shakespeare's Trilogy in Two Parts (two Drama Desk nominations), Awake and Sing! (OBIE Award and Drama League Award nomination), [Veil Widow Conspiracy], Charles Francis Chan Jr.'s Exotic Oriental Murder Mystery, and Sagittarius Ponderosa.  He has acted in NAATCO's Charles FrancisChan…, The Seagull, and He Who Says Yes/No, and on Broadway, Off-Broadway, and regionally. Film/TV credits include Billy Eichner's BROS, The Forty-Year-Old Version (Netflix/Sundance Film Festival Directing Award), The God Committee, Saturday Church (2017 Tribeca Film Festival Audience Award), Margin Call, Sex and the City, Hackers, "After Forever,"  "Chicago Med," "Ugly Betty," "Law & Order: Criminal Intent."  He is a Steering Committee member OBIE and Tony Honor-winning AAPAC (Asian American Performers Action Coalition); Lecturer in Theater at Princeton University; co-creator of the critically acclaimed Off-Broadway comedy, SIDES: The Fear is Real. He recently produced Radha Blank's exhibition room for The Costume Institute's In America: An Anthology of Fashion at The Metropolitan Museum of Art. He is a recipient of the 2020 Rising Leaders of Color grant from TCG (Theatre Communications Group) and the Lilah Kan Red Socks Award. He holds an MFA from Yale School of Drama and a BFA from New York University.
Mona Moriya