21jun(jun 21)7:30 pm22(jun 22)7:30 pmNew Eyes Festival 2019 (Minneapolis, MN) Event Organized By: Theater Mu/Mu Performing Arts Event Type :ReadingEvent Type 2:Short run
Event Details

New Eyes Festival 2019: THEATER MU'S LONGEST RUNNING TRADITION
This series of staged readings of new works from Asian American playwrights is an artistic incubator for thoughts and ideas looking to be born onto the stage.
A staged reading is a form of theater without sets or full costumes. The actors read from scripts and incorporate minimal stage movement. The purpose is to gauge the effectiveness of the dialogue, pacing and flow, and other dramatic elements that the playwright or director may wish to adjust. Audience feedback also contributes to the process.
Half The Sky
book & lyrics by ISABELLA DAWIS
music by TIDTAYA SINUTOKE (ฑิตยา สินุธก)
SYNOPSIS
A Thai American woman sets out to fulfill her dream of summiting Mount Everest. With the company of a precocious teenage Sherpa and other hopeful mountaineers from around the world, she is constantly tested by the demands of the climb. As she comes face to face with the mountain's frozen history, the borders between countries and cultures, past and present, and waking and dreaming begin to blur.
Spirit Trust
by KATIE KA VANG
This is Not a True Story
by PRESTON CHOI
SYNOPSIS
The heroine of Madame Butterfly completes her tragic suicide, only to wake up trapped in a never ending loop of her story. Then Miss Saigon is born thrusting another heroine into the deadly cycle, until a mysterious office woman throws the world out of balance. This Is Not A True Story unravels the history of Orientalist art, theatre, and the danger of fiction becoming reality.
Time

21 (Friday) 7:30 pm - 22 (Saturday) 7:30 pm CDT
Location

Theater Mu Studios

755 Prior Ave N, Suite 107
Organizer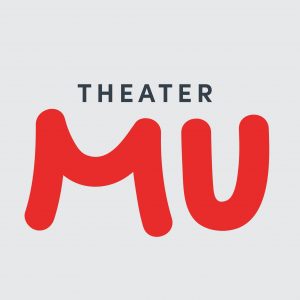 Theater Mu/Mu Performing ArtsMu (pronounced MOO) is the Korean pronunciation of the Chinese character for the shaman/artist/warrior who connects the heavens and the earth through the tree of life. Mu serves the Minnesota area and is one of the centers for new Asian American theatrical works.info@theatermu.org 755 Prior Ave North, Suite 107 St. Paul, MN 55104 651-789-1012