01nov7:30 pm24(nov 24)4:00 pmThe Song of Summer, by Lauren Yee (Minneapolis, MN) Event Organized By: Mixed Blood Event Type :Fully stagedEvent Type 2:Full run
Event Details
Content Warning: Adult situations and language. Sexual intimacy.
With catchy tunes and outrageous comedy, Lauren Yee's THE SONG OF SUMMER – an unrequited romance between a reluctant rock star and his high school BFF – tops the charts.  Named for that inescapable earworm that dominates the summer, THE SONG OF SUMMER is an electrifying romcom about who is behind the song that's on everyone's playlist and what happens when the song's singer runs away from his headlining world tour to return to his hometown.  A play with music, THE SONG OF SUMMER is multi-layered, rich and absorbing, with fascinating, complex, lovable characters who'll keep you laughing, entertained, and intrigued from the moment the play begins.
World Premiere Produced by Trinity Repertory Company Curt Columbus, Artistic Director; Tom Parrish, Executive Director; Laura Smith, Director of Production, March 18, 2019.
Time

1 (Friday) 7:30 pm - 24 (Sunday) 4:00 pm CST
Location

Mixed Blood Theatre

1501 S 4th St.
Organizer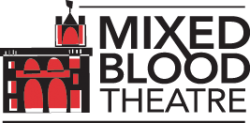 Mixed BloodUSING THEATER TO ILLUSTRATE AND ANIMATE, MIXED BLOOD CHANGES ATTITUDES, BEHAVIOR, AND POLICY BY PAYING POSITIVE ATTENTION TO DIFFERENCE. The company's predictably unpredictable work addresses injustices, inequities, and cultural collisions, providing a voice for the unheard—on stage, in the workplace, in the company's own Cedar Riverside neighborhood and beyond. Mixed Blood continues to lead the field in programming and engagement at the crossroads of art and social justice, and in eliminating barriers to participation through its signature Radical Hospitality. The company annually presents a mainstage season of plays in its historic firehouse; works extensively with the Cedar Riverside, disability, Latino and transgender communities, using art as a tool to promote health and civic engagement; and produces customized productions addressing workplace inclusion through On the Job.info@mixedblood.com 1501 South 4th Street Minneapolis | MN | 55454