06jun(jun 6)7:30 pm16(jun 16)9:00 pmYour Best American Girl, by Ciarlene Coleman Event Organized By: MaArte Theatre Collective Event Type :Fully staged,World PremiereEvent Type 2:Short run
Event Details
A world premiere, one-woman music and dance spectacle, YOUR BEST AMERICAN GIRL written and performed by Ciarlene Coleman, grapples with what it takes for a mixed-race military kid to become the ideal American girl. (Contains partial nudity.)
Produced by Maarte Theatre Collective and directed by Co-Artistic Director Yari Cervas.
Presented as a part of San Diego International Fringe Festival.
Directed by Yari Cervas
Written and Performed by Ciarlene Coleman
Choreography by Patrick Mayuyuyu & Ciarlene Coleman
Costumes by Bertha Tsai
Projections by Nicholas HesslingHessling & Ciarlene Coleman
Stage Management by James Ramirez
Time

6 (Thursday) 7:30 pm - 16 (Sunday) 9:00 pm PDT
Location

WorldBeat Cultural Center

2100 Park Blvd.
Organizer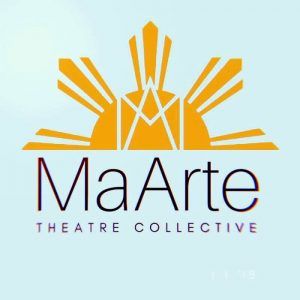 MaArte Theatre Collective"Maarte," translated literally from Tagalog, means "artistic" or "creative." However, the word has become commonly used to instead to refer to a young woman as "high-maintenance," "picky," or "pretentious." In other words, "maarte" means "a diva". We have chosen to reclaim and redefine this word. To us, it means bold. It means audacious. It means filled with the power of creativity. We are selective and we know exactly what we want – the fair and honest representation of the fullness of the Filipino-American experience – and we're out to get it. Our Story In 2018, six young Pilipinx-American theatre artists in San Diego felt a deep lack of Asian – but especially Filipino – representation in theatre, media, music, and other storytelling mediums. After forming a bond over the desire to see more of our own stories celebrated in the wider world, we realized that you can't wait for someone else to invite you to tell your story– you just have to start telling it. So, in February of 2018, we founded the MaArte Theatre Collective to create space for the Filipino-American experience in our diverse and dynamic culture.maartetheatrecollective@gmail.com San Diego, CA